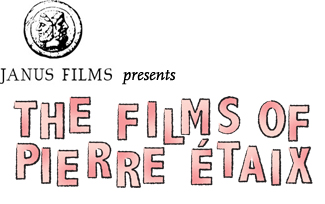 HAPPY ANNIVERSARY (France 1962, 12 min)
(Heureux Anniversaire) A young woman sets the table for her wedding anniversary celebration. Her husband is stuck in Paris traffic. The few remaining errands he has to make only delay him more and more.
35mm / B&W / Mono / 1.37

For bookings and other questions, contact booking@janusfilms.com.