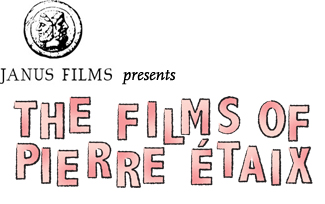 AS LONG AS YOU'RE HEALTHY (France 1966, 65 min)
(Tant Qu'on a la Santé) Étaix's third feature, As Long As You're Healthy is comprised of sketches. It was first released in 1966 and centered on a protagonist who undergoes different situations. Five years later, Étaix reedited the film as he had initially conceived it, dividing it into four distinct episodes.
35mm / B&W and Color / Mono / 1.66

For bookings and other questions, contact booking@janusfilms.com.