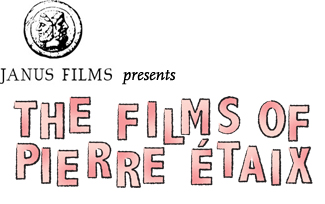 LAND OF MILK AND HONEY (France 1971, 74 min)
(Pays de cocagne) Just after May '68, Pierre Étaix discovers the French on holiday. He captures live scenes that he edits, producing a documentary with a burlesque construction.
16mm-to-35mm / Color / Mono / 1.66

For bookings and other questions, contact booking@janusfilms.com.