CAST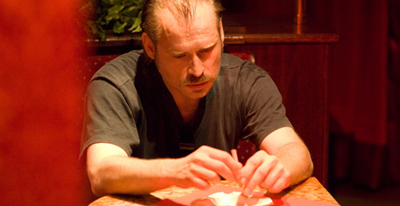 JOHANNES KRISCH (ALEX)
Born in Vienna in 1967. Since 1989, sought-after ensemble member of the Vienna Burgtheater, where he has worked with such directors as Claus Peymann, Jürgen Flimm, Hans Neuenfels, Ruth Berghaus, Leander Haussmann, Karlheinz Hackl, Paulus Manker, Philip Tiedemann, among others. Performances at the Salzburg Festival and the Landestheater Liechtenstein.
In addition to stage acting, he has also taken numerous film and television roles, among others in Andreas Hofer - Die Freiheit des Adlers (director: Xaver Schwarzenberger, 2001), Conny und die verschwundene Ehefrau (Reinhard Schwabenitzky, 2005) and Schön, dass es dich gibt (Reinhard Schwabenitzky, 2005).
The part of Alex is his first leading role in a feature film.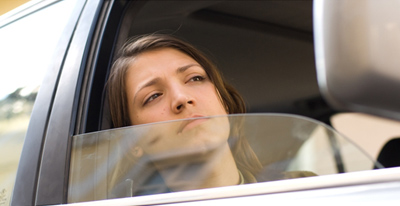 IRINA POTAPENKO (TAMARA)
In 1994 at the age of eight she and her mother come to Berlin from the Crimea Peninsula in the Black Sea. She has been stage acting since she was twelve, first at a small Russian theater, later at the Volksbühne Berlin in numerous plays directed by Frank Castorf.
Since 2005 she has also played in several movies. Among other roles, she starred in the German feature film Prinzessin (director: Birgit Grosskopf) and in 2006 she played the part of Adelaida in the movie Idiot (Frank Castorf).
She's never gone to acting school, learning her trade instead by getting up on the stage and just doing what comes naturally.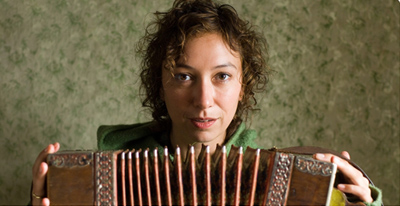 URSULA STRAUSS (SUSANNE)
Born in Melk/Lower Austria in 1974. She trained to be a kindergarten teacher, and after graduation went on to study acting at the Vienna Volkstheater (1993 to 1996). She performs regularly on various Vienna stages, including Theater in der Josefstadt, Ensembletheater, Theater in der Drachengasse, and Volkstheater.
Her filmography includes White Cherries (director: Leopold Lummerstorfer, 2000), Free Radicals (Barbara Albert, 2003), Crash Test Dummies (Jörg Kalt, 2005), Kotsch (Helmut Köpping, 2006), Falling (Barbara Albert, 2006), and most recently Krankheit der Jugend (directed by students of the Vienna Film Academy under the auspices of Michael Haneke, 2007).
She plays the lead in the new TV police series Schnell ermittelt, which will begin its first season in 2008.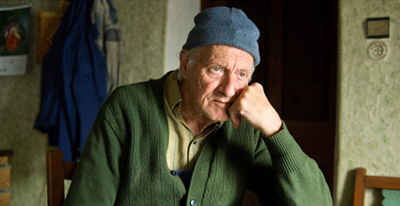 HANNES THANHEISER (THE OLD MAN)
His life: diverse and never monotonous. His year of birth: 1925. His many jobs include authorized signatory, circus artist, best boy, solo accordionist, stage designer, interior decorator, exhibition designer, and art dealer.
He founded the First Vienna Children's Theater ("Erste Wiener Kinderbühne") and in 1954 he opened the jazz club Studio1 in Vienna (today: Porgy und Bess).
In 1979 he is discovered as an actor. He plays one of the leading roles in Alpensaga by Dieter Berner. Since then he has played in more than 120 films in Austria and Germany.
In 1990 he is awarded the Federico Fellini Prize for Best Artistic Performance in the film Earthbound by Oliver Herbrich. In 2007 he receives the Prandtauer Prize awarded by the city of St. Pölten for his life's work.
He lives in the countryside and, like his character in the movie, he too plays the accordion.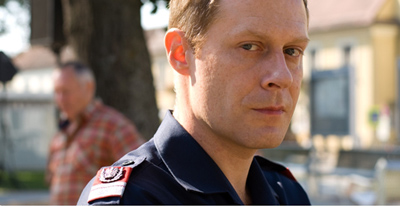 ANDREAS LUST (ROBERT)
Born in Vienna in 1967. Studied acting at the Mozarteum in Salzburg. He has performed at the Vienna Volkstheater, Stätischen Bühnen in Freiburg, the Landestheater in Tyrol, the Vereinigten Bühnen Bolzano, and at Theater Phönix in Linz, among others.
He has had many film roles, including For God and Country (director: Wolfgang Murnberger, 1994), Die Liebe eines Ganoven (Peter Ily Huemer, 1995), Schwarzfahrer (Nikolaus Leytner, 1996), The Unfisch (Robert Dornhelm, 1997).



CREW
MARTIN GSCHLACHT – Cinematographer
Born in Vienna in 1969. Studied camera and production at the Vienna Film Academy, graduated in 1996. Since the mid-nineties DOP for various Austrian features, made-for-TV films, and commercials. In 1999 he also became a producer when he co-founded the Vienna-based production company coop99.



HEINZ EBNER – Sound
Studied Linguistics (semiotics in film) and Philosophy in Vienna. Worked freelance in various sectors of film production: sound, sound postproduction, camera, editing, direction, production, documentaries, mainly original sound/sound design for fiction films. Since 1994 Ebner+Partner KEG, film sound, advertising agency, film production.



MARIA GRUBER – Production Designer
Maria Gruber graduated from the HTL Graz (polytech high school),
Department of Art and Design, field of specialization: Decorative Design. She studied stage design at the University of Music and Dramatic Arts in Graz.



MONIKA BUTTINGER – Costumes
Realized her childhood dream and became a costume designer. Graduated from the Linz School of Decorative Arts, then degree in Fashion Design at Vienna/Hetzendorf. Since 1995 freelance work in costume and fashion design, fashion journalism and photo styling.


SUSANNE WEICHESMILLER – Makeup
After being trained as a hairdresser she spent a few years working at the Volkstheater. Training as a makeup artist, wig production, special effects, makeup, hairpieces and beards, training for historical film, body painting.



KARINA RESSLER - Editor
Born in Villach in 1957. Karina Ressler graduated from the Vienna Film Academy and has been a sought-after editor for feature and made-for-TV films in Austria and Germany since 1985.




GERALD KERKLETZ - Lighting
Studied at the University of Applied Arts, Visual Media department. In 1997 at Vienna's Film Academy, Camera. Has worked as an electrician and gaffer for domestic and international productions, primarily fiction films. Since 2005 freelance cameraman, primarily documentaries and fiction films.



WERNER STIBITZ - Lighting
Selections of his work as a Gaffer: Für einen Augenblick, Freiheit (director: Arash T. Riahi), Kronprinz Rudolfs letzte Liebe (Robert Dornhelm), Böse Zellen (Barbara Albert), Antares (Götz Spielmann), Jedermanns Fest (Fritz Lehner), Julia - Eine ungewöhnliche Frau (Gero Erhart, Walter Bannert, Peter Sämann).



WALTER W. CIKAN - Music Advisor
Composer, musician and producer. After studying violin at Vienna's Conservatory founded the Matterhorn Produktion sound studio/label together with Eddie Siblik. Music productions, etc. for and with Hansi Lang, Günther "Mo" Mokesch, Atomic Bishop, etc. Since 2000 has worked together with Christian Brandauer (theater productions) and Marnix Veenenbos (productions of film music), etc.



RITA WASZILOVICS - Casting
After studying Psychology she worked in various positions for film productions and as an addiction counselor at Vienna's Anton Proksch Institut. Since 1996 casting director for fiction films, documentaries and commercials. 2006 founding member of Kombinat West.



STEPHANIE WAGNER - Production Manager
Degree in Painting and Graphics at Munich's Academy of Art, Prof. Robin Page. 1984 – 1989 freelance work for Bavaria Film Studios in Munich as an assistant director, property master and cameraperson. Until 1995 production manager and assistant director for DoRo Produktion, Vienna, until 1999 production manager for DOR Filmproduktion.



MATHIAS FORBERG - Producer, Prisma Film
1957: born in Düsseldorf.
1977: graduated in economics in Zurich.
1979-1982: studied acting and directing at the Hochschule für Musik und Darstellende Kunst "Mozarteum" (Institute for Music and the Performing Arts) in Salzburg.
1982-1989: performed and worked as a first AD and director at various Austrian and Swiss theaters. Produced independent theater in Vienna, Graz and Switzerland.
From 1990: CEO and partner of TREMENS-FILM Tonstudio GmbH in Vienna, one of Austria's leading post production facilities.
Since 2003: majority shareholder and partner of PRISMA Film- und Fernsehproduktion GmbH in Vienna.



HEINZ STUSSAK - Producer, Prisma Film
Partner and CEO of PRISMA Film- und Fernsehproduktion GmbH since August 2003.
Executive producer of more than 30 national and international feature films and documentaries.
1955: born in Vienna
1983: after an education at a HTL (technical college), graduated from the Wiener Hochschule für Musik und Darstellende Kunst (Institute for Music and the Performing Arts, Vienna), department of film and television. Started working as a director and executive producer the same year.



SANDRA BOHLE - Producer, Spielmannfilm
Studied Theater at the University of Vienna. Studied at the University for Music and Performing Arts, Film and Television department, Screenplay and Dramatic Structure class.
Teaches at the University of Music and Performing Arts, Film and Television department, lectures on dramatic structure in film, dramatic consultant for the students' works.
Writer, assistant director, dramatic advisor.
2006: founded Spielmannfilm film-production company together with Götz Spielmann.
since 2008: Managing Director of the Vienna Screenwriters Forum (drehbuchFORUM Wien).