Synopsis
Following the gorgeous, seemingly liberated Adriana (Divorce Italian Style's Stefania Sandrelli) as she chases her dreams in the Rome of La dolce vita, I Knew Her Well is at once a delightful immersion in the popular music and style of Italy in the sixties and a biting critique of its sexual politics and the culture of celebrity. Over a series of intimate episodes, just about every one featuring a different man, a new hairstyle, and an outfit to match, the unsung Italian master Antonio Pietrangeli, working from a script he cowrote with Ettore Scola, composes a deft, seriocomic character study that never strays from its complicated central figure. I Knew Her Well is a thrilling rediscovery, by turns funny, tragic, and altogether jaw-dropping.

Janus Films is proud to present the U.S. theatrical premiere of a new 4K digital restoration undertaken by the Criterion Collection in partnership with the Cineteca di Bologna.
ITALY • 1965 • 115 MINUTES • BLACK & WHITE
IN ITALIAN WITH ENGLISH SUBTITLES • 1.85:1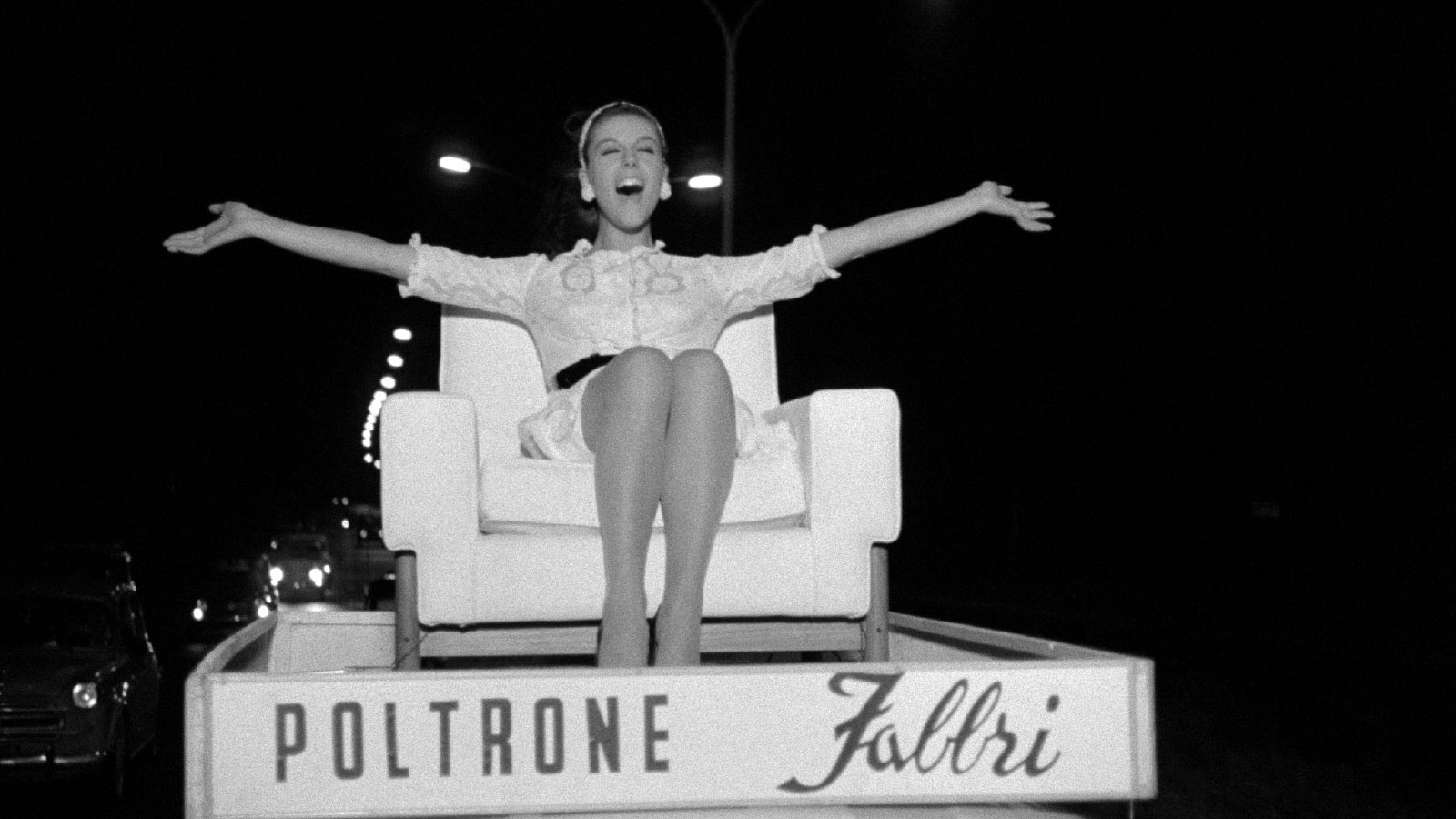 Alexander Payne on I Knew Her Well
My favorite national cinemas, other than American, are Japanese and Italian from the forties to the seventies—and particularly from the fifties and sixties. As one continues to dig, one finds in this period an inexhaustible supply of gems, and I Knew Her Well is nothing short of pay dirt. It stands with La dolce vita, Il sorpasso, and Michelangelo Antonioni's trilogy as a brilliant—and brilliantly entertaining—document of Italy's contradictions in the second decade after the war, and, like Antonioni, Pietrangeli put women at the center of his films. Here, winds of both sadness and compassion blow through his portrait of an aspiring starlet who moves to Rome and, in a series of minutely observed episodes, allows herself to be used by a string of men. The perfectly cast Stefania Sandrelli plays Adriana, a wannabe who realizes too late the pointlessness of her dreams. Pretty much everyone who sees this movie is blown away.
Cast
Adriana Astarelli Stefania Sandrelli
Emilio Ricci Mario Adorf
Dario Marchionni Jean-Claude Brialy
The writer Joachim Fuchsberger
Cianfanna Nino Manfredi
Roberto Enrico Maria Salerno
Gigi Baggini Ugo Tognazzi
Paganelli Franco Fabrizi
Antonio Marais Robert Hoffmann
Italo Franco Nero

Credits
Directed by Antonio Pietrangeli
Screenplay Ruggero Maccari, Antonio Pietrangeli, Ettore Scola
Producer Turi Vasile
Cinematography Armando Nannuzzi
Editing Franco Fraticelli
Production design Maurizio Chiari
Set decoration Bruno Cesari
Music Benedetto Ghiglia, Piero Piccioni