CAST
John Lennon • Paul McCartney • George Harrison • Ringo Starr
with
Wilfrid Brambell:
Grandfather


Norman Rossington:

Norm


John Junkin:

Shake


Victor Spinetti:

TV director


Richard Vernon:

Man on train


Anna Quayle:

Millie


Alison Seebohm:

Secretary


Kenneth Haigh:

Simon Marshall


Julian Holloway:

Adrian


Robin Ray:

TV floor manager


Lionel Blair:

Choreographer


David Janson:

Charley


Bob Godfrey:

Bearded man in pub


John Bluthal:

Car thief


Eddie Malin:

Hotel waiter


Deryck Guyler:

Police sergeant


Michael Trubshawe:

Club manager


Pattie Boyd:

Blonde schoolgirl on train


Prudence Bury:

Brunette schoolgirl on train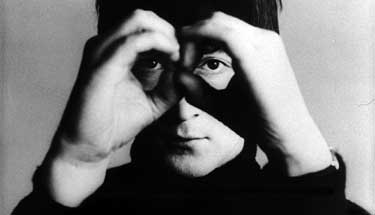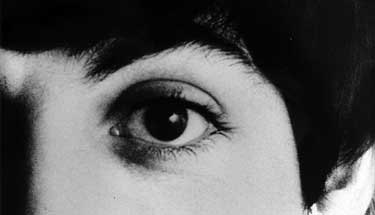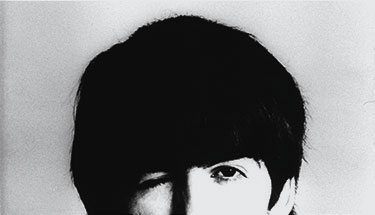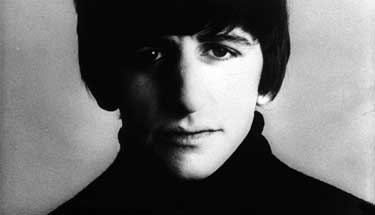 Credits
Director:

Richard Lester


Producer:

Walter Shenson


Writer:

Alun Owen


Director of Photography:

Gilbert Taylor, BSC


Camera Operator:

Derek V. Browne


Editor:

John Jympson


Musical Director:

George Martin


Songs by:

John Lennon & Paul McCartney


Associate Producer:

Denis O'Dell


Assistant Director:

John D. Merriman


Art Director:

Ray Simm


Costume Designer:

Julie Harris


Beatles Wardrobe:

Dougie Millings & Son


Wardrobe Master:

Ernest Farrer


Set Dresser:

Ken Bridgeman


Hairdresser:

Betty Glasow


Makeup:

John O'Gorman


Sound Recordists:

H.L. Bird, Stephen Dalby


Sound Camera:

M. Silverlock


Casting Director:

Irene Lamb


End Credit Design:

Robert Freeman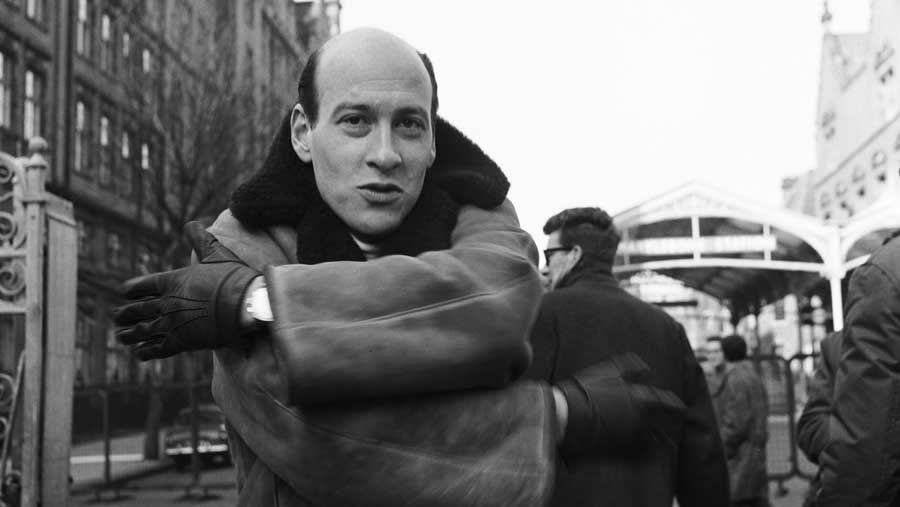 Richard Lester
Born in Philadelphia in 1932, Richard Lester began his career in moving images early, starting in local television at the age of eighteen and rising from stagehand to director in a single year—"because there was just no one else to do it." Restless and eager to explore the possibilities of the young medium, he moved to London three years later, landing gigs directing live dramas as well as the one-off variety program The Dick Lester Show. The sheer oddity of the program caught the attention of Peter Sellers, who phoned Lester the next day with the backhanded compliment "Either that was the worst show that has ever been on British television or you may be on to something."

The two struck up a friendship, and Lester soon found a niche working with Sellers and Spike Milligan on a series of programs that brought the anarchic humor of their beloved radio comedy The Goon Show to television. Moving into film, the trio improvised a series of surreal day-in-the-country gags for the theatrical short The Running Jumping & Standing Still Film (1960). Nominated for an Academy Award, the film set Lester on a new path, directing the trad-jazz performance film It's Trad, Dad! (1962) and The Mouse on the Moon (1963), whose producer, Walter Shenson, subsequently called upon Lester to direct the much-anticipated "Beatles movie." Impressed by Lester's background with the Goons, the band gave him their full trust, which led to the landmark musical-cultural event that was A Hard Day's Night (1964). A smash success, the film established the Lester style: fast cutting, exquisite montage, and, above all, a sense of spontaneity.

Not missing a beat, Lester turned out the Palme d'Or-winning satire The Knack . . . and How to Get It (1965) and the Hard Day's Night follow-up Help! (1965) in quick succession. The musical adaptation A Funny Thing Happened on the Way to the Forum (1966)—featuring Buster Keaton in his last role—followed, before a trio of remarkable films that helped solidify Lester's reputation as one of the most daring directors of the 1960s. How I Won the War (1967), which features John Lennon in a major role, was a stark and satirical look at World War II; the wildly imaginative The Bed Sitting Room (1969), based on a play by Milligan, imagined postapocalyptic Britain as a rubble-strewn wasteland filled with everyday families still trying to get on; and Petulia (1968) paired George C. Scott and Julie Christie in a story of broken dreams and failed romance.

After a three-year hiatus, Lester returned with a series of beloved historical adventure films, including The Three Musketeers (1973); its sequel, The Four Musketeers (1974); Royal Flash (1975); and Robin and Marian (1976), with Sean Connery and Audrey Hepburn.

After helming two Superman films in the 1980s, Lester's output slowed, until he capped his feature career with the Paul McCartney concert film Get Back (1991). In 1993, he presented a five-part BBC series on the British cinema of the 1960s, and in 2000, he collaborated with fellow filmmaker Steven Soderbergh on an acclaimed book of interviews called Getting Away with It, or The Further Adventures of the Luckiest Bastard You Ever Saw. Lester currently resides with his wife in Petersham, England.
Richard Lester Filmography
1960

The Running Jumping & Standing Still Film

(short)




1962

It's Trad, Dad!

(a.k.a.

Ring-a-Ding Rhythm!

)




1963

The Mouse on the Moon


1964

A Hard Day's Night


1965

The Knack . . . and How to Get It


1965

Help!


1966

A Funny Thing Happened on the Way to the Forum


1967

How I Won the War


1968

Petulia


1969

The Bed Sitting Room


1973

The Three Musketeers


1974

The Four Musketeers


1974

Juggernaut


1975

Royal Flash


1976

Robin And Marian


1976

The Ritz


1979

Butch And Sundance: The Early Days


1979

Cuba


1980

Superman II


1983

Superman III


1984

Finders Keepers


1989

The Return Of The Musketeers


1991

Get Back

(Documentary)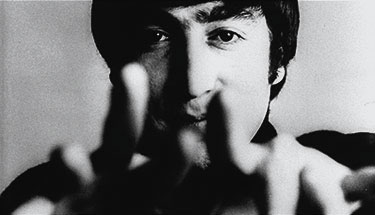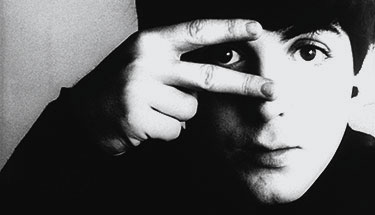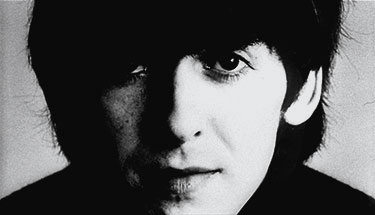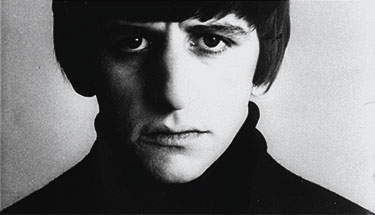 Select Cast Biographies
Wilfrid Brambell

(Grandfather)
Only fifty when he made A Hard Day's Night, Brambell was an old pro at playing old men, having been the star of the BBC sitcom Steptoe and Son since 1962. The descriptions of Brambell as "a clean old man" are a reference to Steptoe, in which Brambell was often referred to as "a dirty old man."



Victor Spinetti

(the TV director)
An actor who later appeared in Help! (1965) and Magical Mystery Tour (1967), Spinetti also cowrote a stage adaptation of John Lennon's In His Own Write and appeared on one of the band's fan club Christmas recordings. He was also a busy actor in television, film, and theater, winning a Tony in 1963 for his performance in Oh! What a Lovely War.



Norman Rossington

(Norm)
A character actor with a remarkably varied career, Rossington had already appeared in Saint Joan (1957), A Night to Remember (1958), Saturday Night and Sunday Morning (1960), and Lawrence of Arabia (1962) before his role in A Hard Day's Night. Rossington was also famous in the UK for his role in the popular TV sitcom The Army Game—so much so that the Beatles got his autograph when they first met him in 1962.



Kenneth Haigh

(Simon Marshall)
George's adman nemesis was the only cast member of A Hard Day's Night who wanted his name kept off the screen, after having broken new ground in English theater with his role as Jimmy Porter in the seminal "angry young man" play Look Back in Anger. In 1976, Haigh reunited with director Richard Lester on Robin and Marian, for which he received full credit.



Bob Godfrey

(Bearded man in pub)
Seen briefly playing a game of shove ha'penny that Ringo interrupts by spilling coins onto the board, Godfrey was primarily known as an animator of commercials and rather naughty comic cartoons. He also appeared in Help!, worked on four episodes of the animated Beatles TV series, and served as an uncredited adviser on Yellow Submarine (1968).



John Bluthal

(Car thief)
Born in Poland, Bluthal worked frequently with Richard Lester's Goon Show compatriot Spike Milligan, appearing on Lester and Milligan's The Idiot Weekly, Price 2d TV program and playing several characters in Milligan's stage play The Bed Sitting Room. Bluthal also made appearances in The Knack . . . and How to Get It (1965) and Help!



Patti Boyd

(Blond schoolgirl on train)
A model, Boyd married George Harrison in 1966 after meeting him on the set of A Hard Day's Night.



Anna Quayle

(Millie)
In her first film role, the imposing (five-foot-ten) Quayle has a memorable bit part as the woman who confuses John Lennon for John Lennon. Quayle was well-known, having won a Tony award for her role in the Broadway musical Stop the World—I Want to Get Off.







Janus Films •
©HDN LLC All rights reserved. Photos ©Bruce and Martha Karsh.