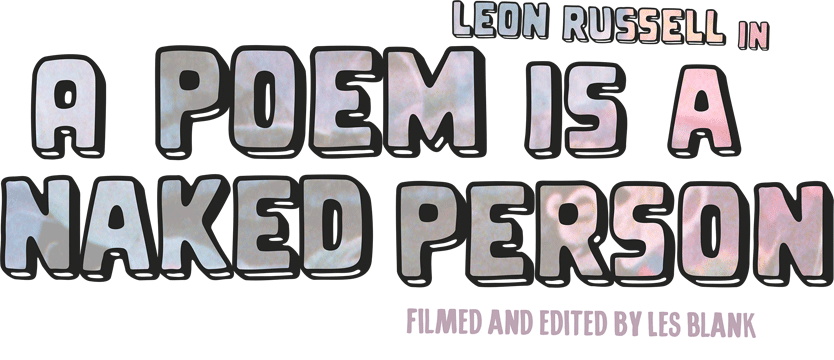 FUN FACTS ABOUT A POEM IS A NAKED PERSON
• The film's title is a quote from Bob Dylan's liner notes for his 1965 album Bringing It All Back Home: "A poem is a naked person . . . Some people say that I am a poet."
• Among the many musicians who showed up at Leon Russell's studio while director Les Blank was shooting was Dylan, although they were not allowed to film him.
• The scene that proved the most complicated in terms of music clearance was the one in which Russell and David Briggs perform an impromptu version of the Beatles' "Lady Madonna" in the studio. We hear only the first few seconds of the song in the final film, as ultimately Russell asked that the filmmakers replace most of the sequence's soundtrack with a song of his own, "Hello Little Friend," which was a demo, recorded only once for Joe Cocker's consideration. It has never been released.
• Upon meeting banjo player Butch Robins, Blank and his collaborator Maureen Gosling convinced Russell to take Robins's group, the progressive bluegrass band New Grass Revival, on the road with him as an opening act. They have since become popular.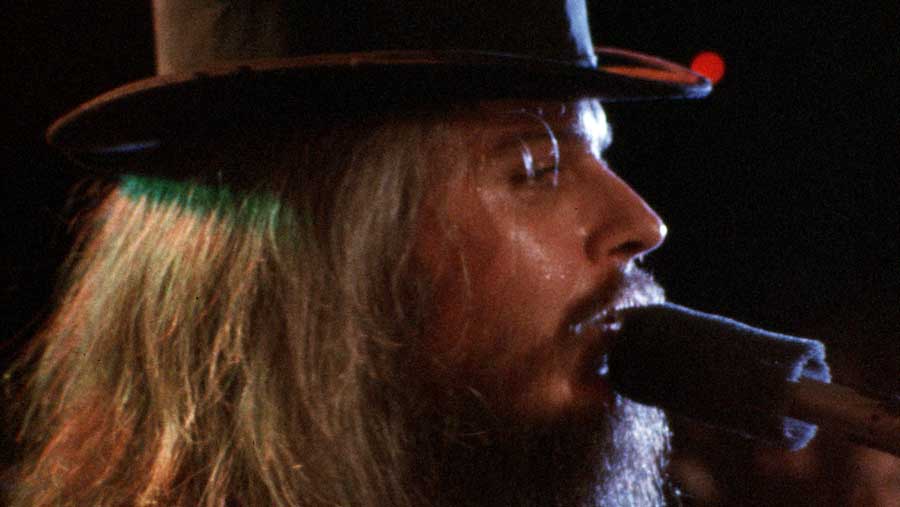 • The demolition of the ten-story Bliss Hotel in the film took place in Tulsa at 8:00 a.m. on a Sunday. Blank and Gosling found it while on the lookout for curious things in the area that might add weird but appropriate texture to the movie.
• In 1987, in an attempt to get the film released, Harrod Blank proposed an idea to Miramax for a new edit of the film, which would intercut the original footage with a contemporary interview with Russell. Though Miramax was interested, Les Blank wasn't, so the project never materialized.
• The poster for the 2015 Janus Films release of A Poem Is a Naked Person was designed by Jim Franklin, the artist seen painting a swimming pool in the film.
• Chula, the boa constrictor in the film, belonged to Franklin, who brought her to Oklahoma from Austin, Texas. One day, Chula petrified the crew by getting lost, then turning up coiled in a bathroom drawer.
• The parachutist who eats broken glass in the film is rumored to be D. B. Cooper, the infamous figure who, in November 1971, hijacked a Boeing 727 for a $200,000 ransom, before parachuting from the aircraft. He was never found or identified.