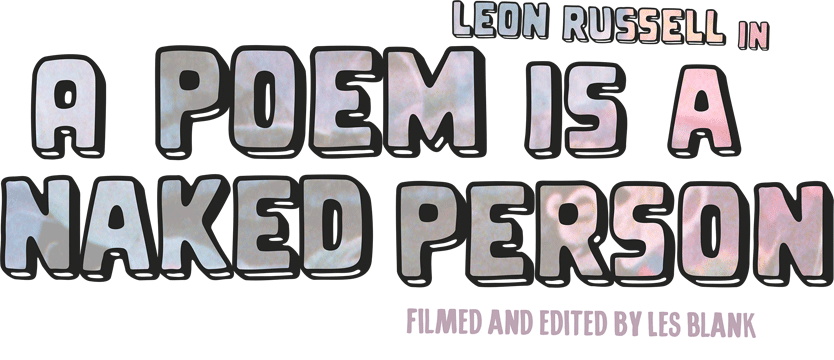 Biographies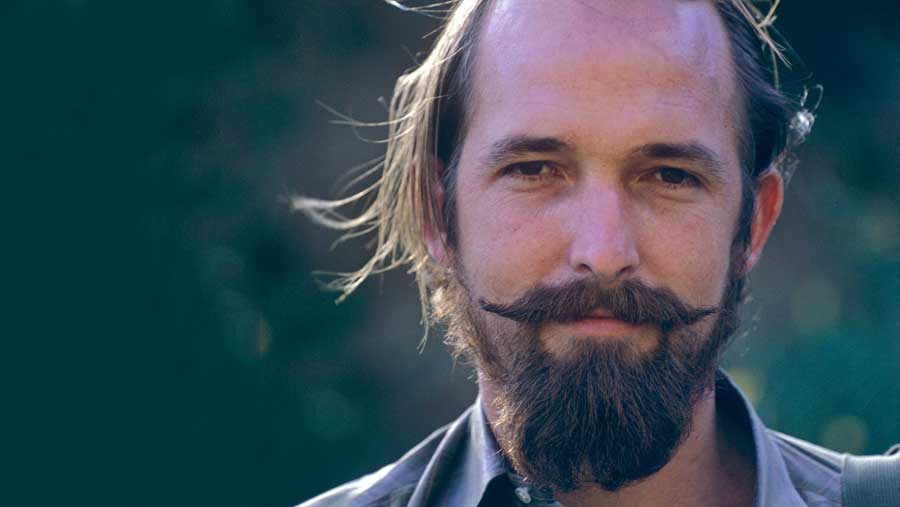 Les Blank
Among American cinema's most singular and prolific figures, Les Blank (1935–2013) is known for his intimate, idiosyncratic, and poetic glimpses into the lives of those on the peripheries of American society. The San Francisco Bay Area director's most widely seen film is 1982's BAFTA-winning Burden of Dreams, a feature documentary that captures German filmmaker Werner Herzog's perilous shooting of the feature Fitzcarraldo in the Peruvian Amazon. Blank's work is dominated by freewheeling films about the music, food, and cultures of specific regions of the United States. Other career highlights include The Blues Accordin' to Lightnin' Hopkins (1968), Spend It All (1971), A Well Spent Life (1971), Dry Wood (1973), Hot Pepper (1973), Always for Pleasure (1978), Garlic Is as Good as Ten Mothers (1980), and The Maestro: King of the Cowboy Artists (1994). In June 2011, the Museum of Modern Art in New York honored Blank with a two-week retrospective. A collection of his films, Les Blank: Always for Pleasure, was released on Blu-ray and DVD by the Criterion Collection in 2014. He considered the posthumously released A Poem Is a Naked Person his masterpiece.
SELECTED FILMOGRAPHY
1960 Running Around Like a Chicken with Its Head Cut Off
1961 Strike!
1962 Freedom Came!?
1964 Dizzy Gillespie
1967 Christopher Tree
1968 The Blues Accordin' to Lightnin' Hopkins
1969 The Arch
1969 The Sun's Gonna Shine
1970 Chicken Real
1971 Spend It All
1971 A Well Spent Life
1973 Dry Wood
1973 Hot Pepper
1974 A Poem Is a Naked Person
1976 Chulas Fronteras
1978 Always for Pleasure
1979 Del Mero Corazon
1979 Werner Herzog Eats His Shoe
1980 Garlic Is as Good as Ten Mothers
1982 Burden of Dreams
1983 Sprout Wings and Fly
1984 In Heaven There Is No Beer?
1985 Cigarette Blues
1986 Huey Lewis and the News: Be-Fore!
1987 Gap-Toothed Women
1987 Ziveli! Medicine for the Heart
1988 Ry Cooder Group '88 in Santa Cruz
1989 J'ai été au bal / I Went to the Dance
1990 Yum, Yum, Yum! A Taste of Cajun and Creole Cooking
1991 Innocents Abroad
1991 Julie: Old Time Tales of the Blue Ridge
1991 Marc and Ann
1991 Puamana
1994 The Maestro: King of the Cowboy Artists
1994 My Old Fiddle: A Visit with Tommy Jarrell in the Blue Ridge
1995 Sworn to the Drum: A Tribute to Francisco Aguabella
2005 The Maestro Rides Again!
2007 All in This Tea
2014 How to Smell a Rose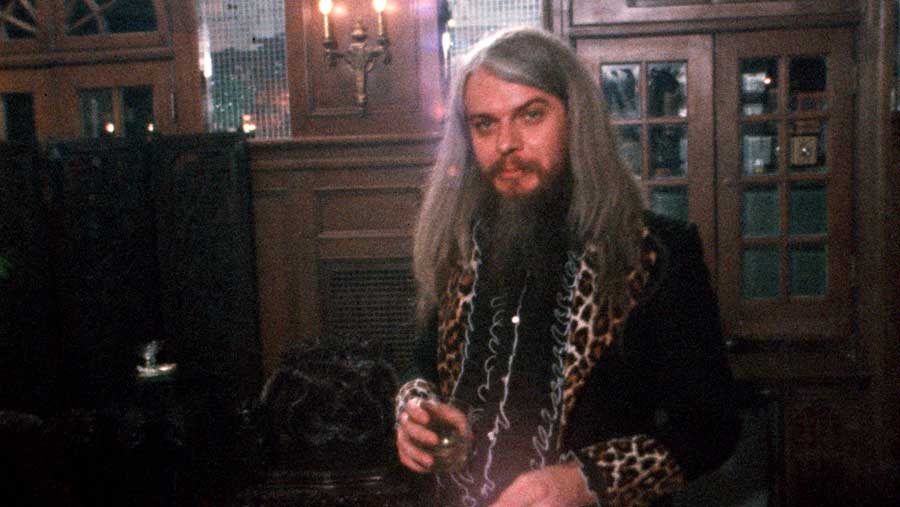 Leon Russell
Leon Russell's music is influenced equally by rock, country, and gospel traditions. Born in southwestern Oklahoma in 1942, Russell began piano lessons at age four and was playing in Tulsa nightclubs by fourteen. As a session musician, he has worked with many of the top figures in the business, including the Beach Boys, the Byrds, Joe Cocker, Bob Dylan, George Harrison, Elton John, the Monkees, Willie Nelson, Gram Parsons, the Ronettes, and others. In 1970, he recorded his first solo album, Leon Russell, which was released by Shelter Records, the label he started with producer Denny Cordell. In the four decades since, Russell has continued to write songs and perform, and has released over twenty albums. Russell was inducted into the Rock and Roll Hall of Fame in 2011. His most recent album, Life Journey, came out in 2014.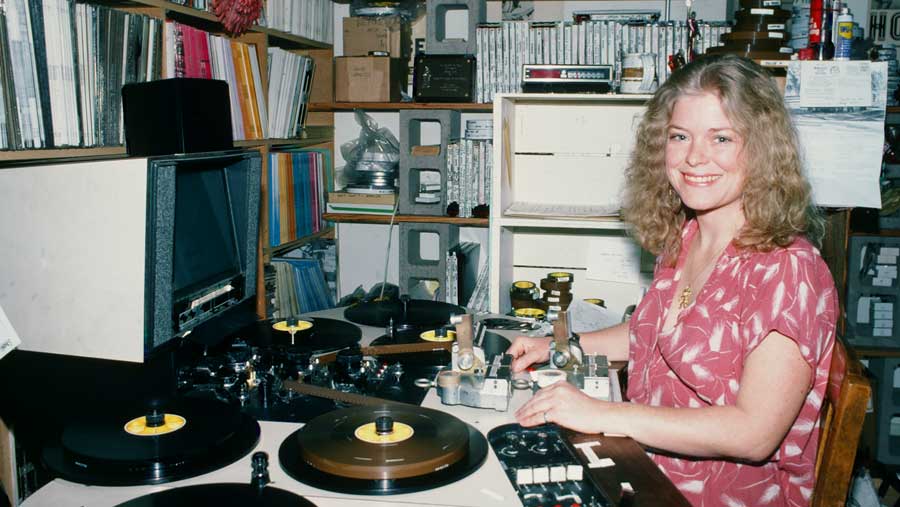 Maureen Gosling
A filmmaker for over forty years, Maureen Gosling has worked variously as a director, producer, editor, sound recordist, and distributor. Her films have been shown in festivals around the world; broadcast on American national public and cable television, and on television in Europe, Australia, Latin America, and Asia; and distributed widely to educational institutions. She is best known for her twenty-year collaboration with Les Blank on more than two dozen documentaries, including Burden of Dreams and A Poem Is a Naked Person (her second film with Blank), on which she served as sound recordist and assistant editor. Gosling's recent work includes coproducing, codirecting (with Chris Simon), and editing the 2013 film This Ain't No Mouse Music!, which premiered at the South by Southwest Film Festival in Austin, Texas, and won audience awards at Toronto's Hot Docs Festival and the Mill Valley Film Festival in Marin County, California.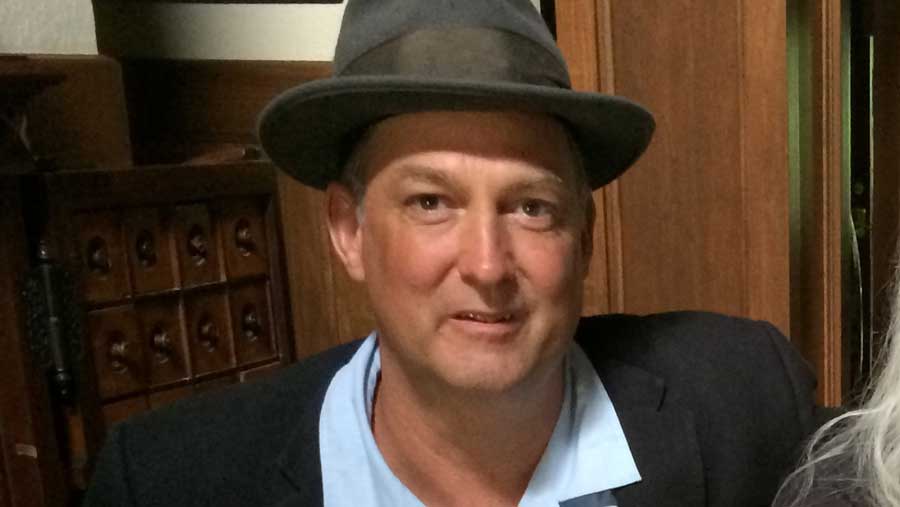 Harrod Blank
Les Blank's son Harrod Blank is an artist and filmmaker, trained on the job by his father from an early age. He is known for his work with art cars, making them and also documenting them on film. A cofounder of the annual San Francisco Bay Area event ArtCar Fest, Blank has been building Art Car World, a museum in Douglas, Arizona, since 2005. He has been working for twenty-five years on an epic film project about the Burning Man festival, on which his father served as a cinematographer. Since Les Blank's death in 2013, Harrod Blank has been running the nonprofit Les Blank Films to continue his father's legacy, including the restoration, remastering, and release of A Poem Is a Naked Person.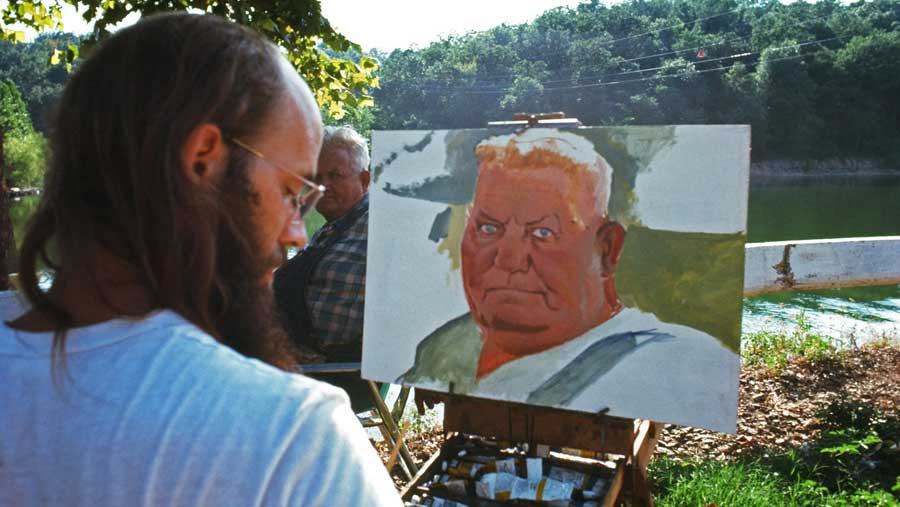 Jim Franklin
Born in Galveston, Texas, the painter, illustrator, and underground cartoonist Jim Franklin is memorably featured in A Poem Is a Naked Person, painting the bottom of the recording studio's swimming pool. After studying at the San Francisco Art Institute and living briefly in New York, he returned to Texas, settling in Austin and eventually opening the art venue Armadillo World Headquarters, named after the animal that had become his artistic trademark. Franklin, known for his murals, posters, and comics, remains an art-world fixture in Austin to this day.